Based on the brand's vision to inspire more play in the world, I developed a packaging design for Tet 2014. The visual is rooted in Fanta's character and embodies the brand's imaginative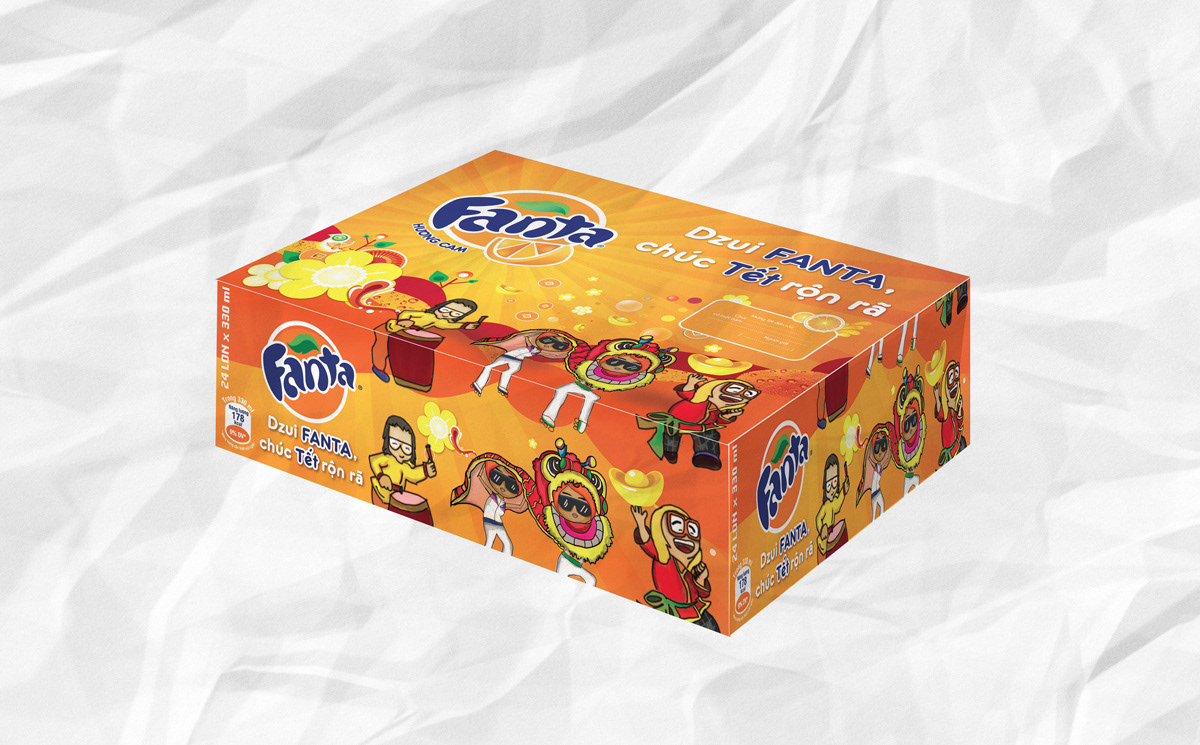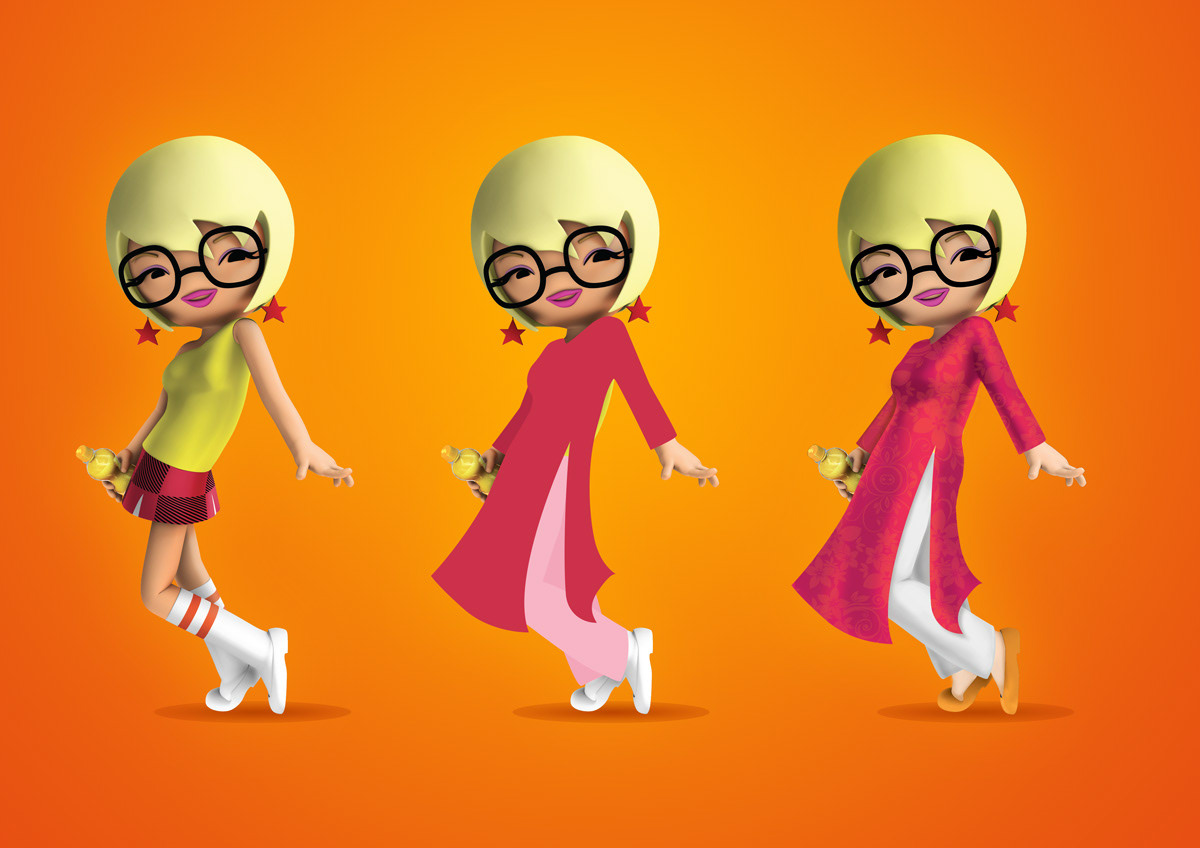 With a range of branding elements that allows the Fanta team to emphasize messages " Dzui Fanta, chúc tết rộn rã". Because the target is for pre-teen, so I used a festive, colorful illustration way with cute characters in traditional costume and many Tet elements to bring the Tet atmosphere come over.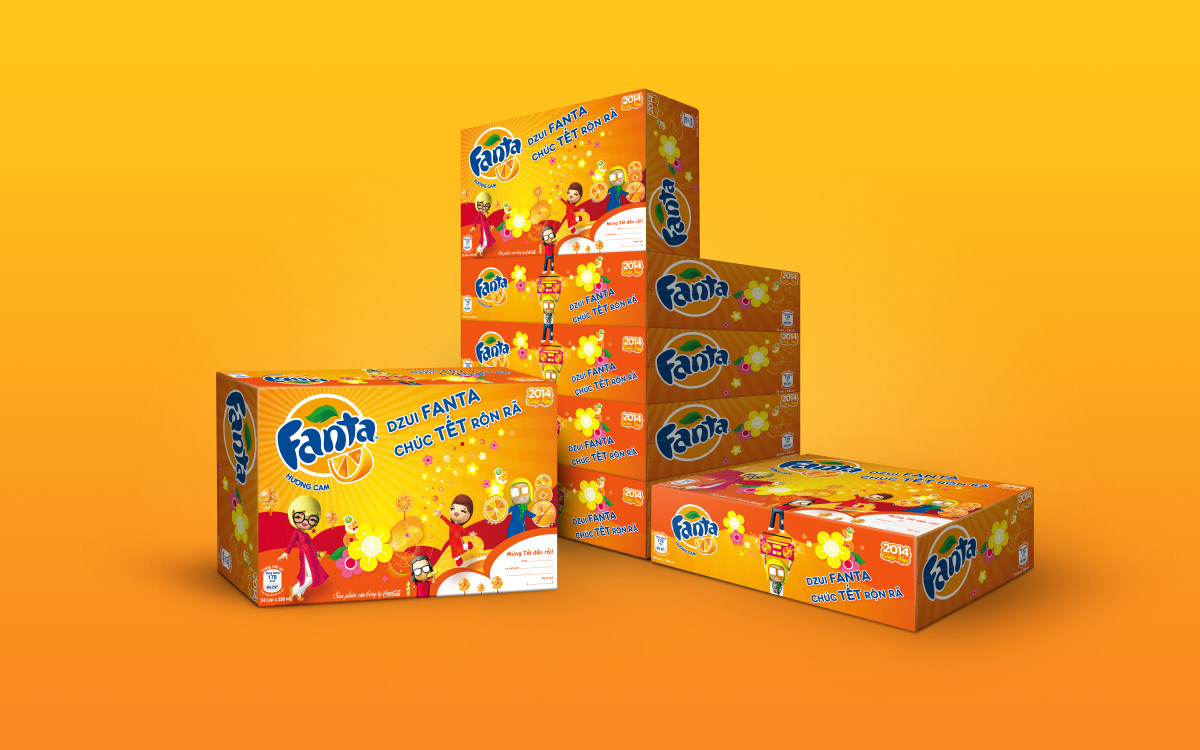 This project introduced color potential in packaging design. The intention was to create promotional function to packaging and thus - to attract more attention. Visual unification utilizing color and characters in front and side created uninterrupted continuous surface. That is truly impossible not to notice in the supermarket.