Sprite for Tet 2012 is my first packaging project that I've done. This is a sub brand of Coca-Cola that tended for teenagers and young adults. In this project, I was asked to come up with a new packaging and for this Sprite product in Tet Holiday. My first idea was waterfall of Sprite, but it does not strong enough to represent the energy and dynamism to express the Refreshment brand idea.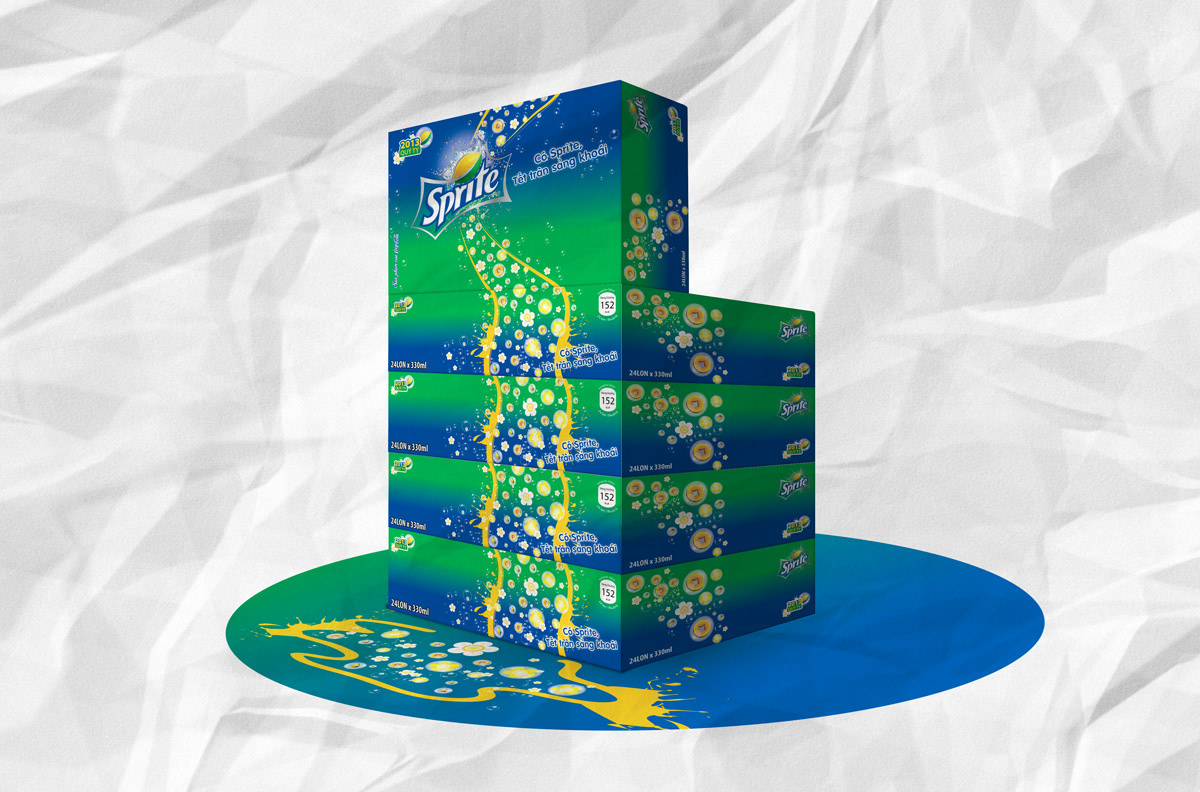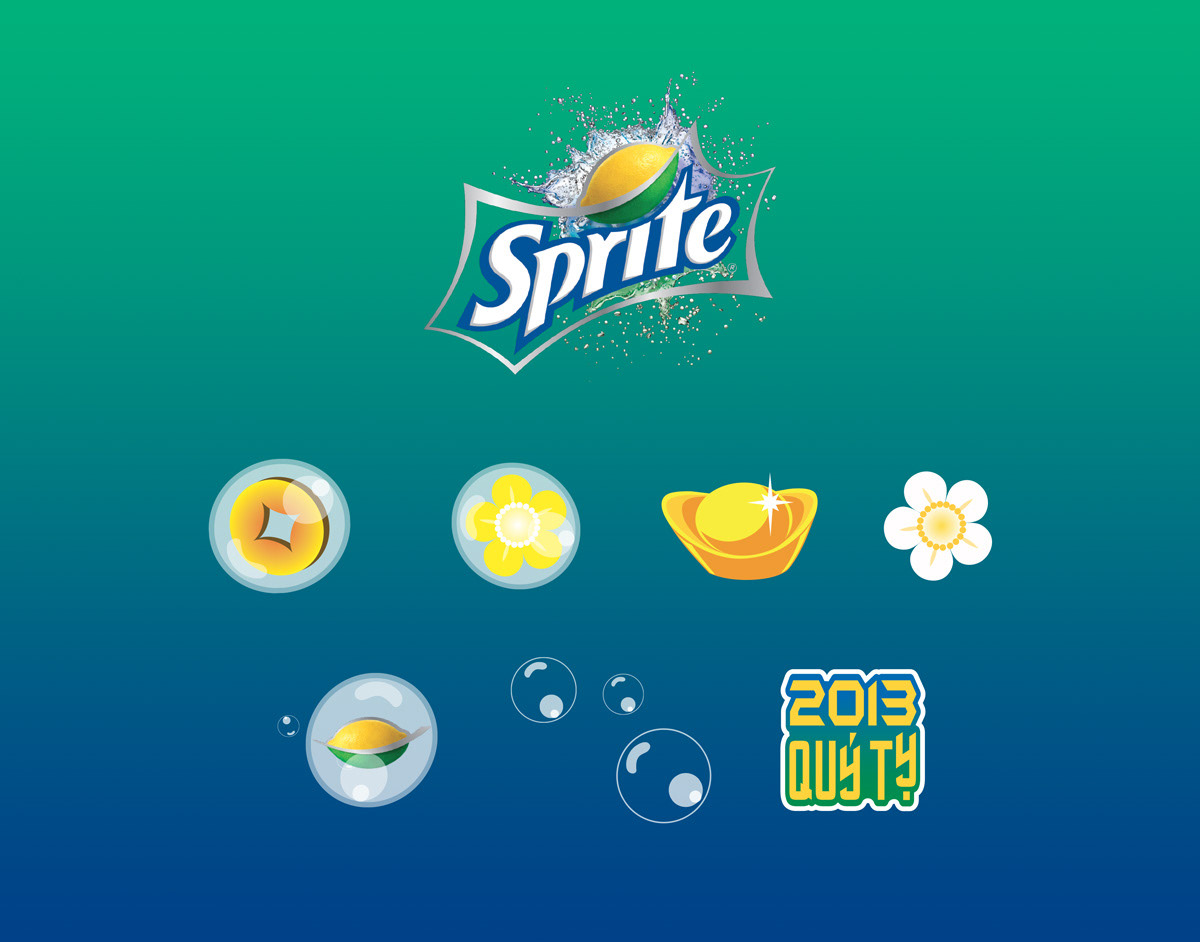 After that, I come up with the second idea. The use of ice rock for this packaging is a nod towards Sprite for their entire beverage, which is the best way to introduce their ingredients as intact and fresh as possible. With its crisp clear taste of lemon-lime, Sprite refreshes quickly and deeply, quenching thirst and resetting your body and mind. I also added Tet elements to enhance Tet will come up with wishes, lucky, fresh mind for a new year.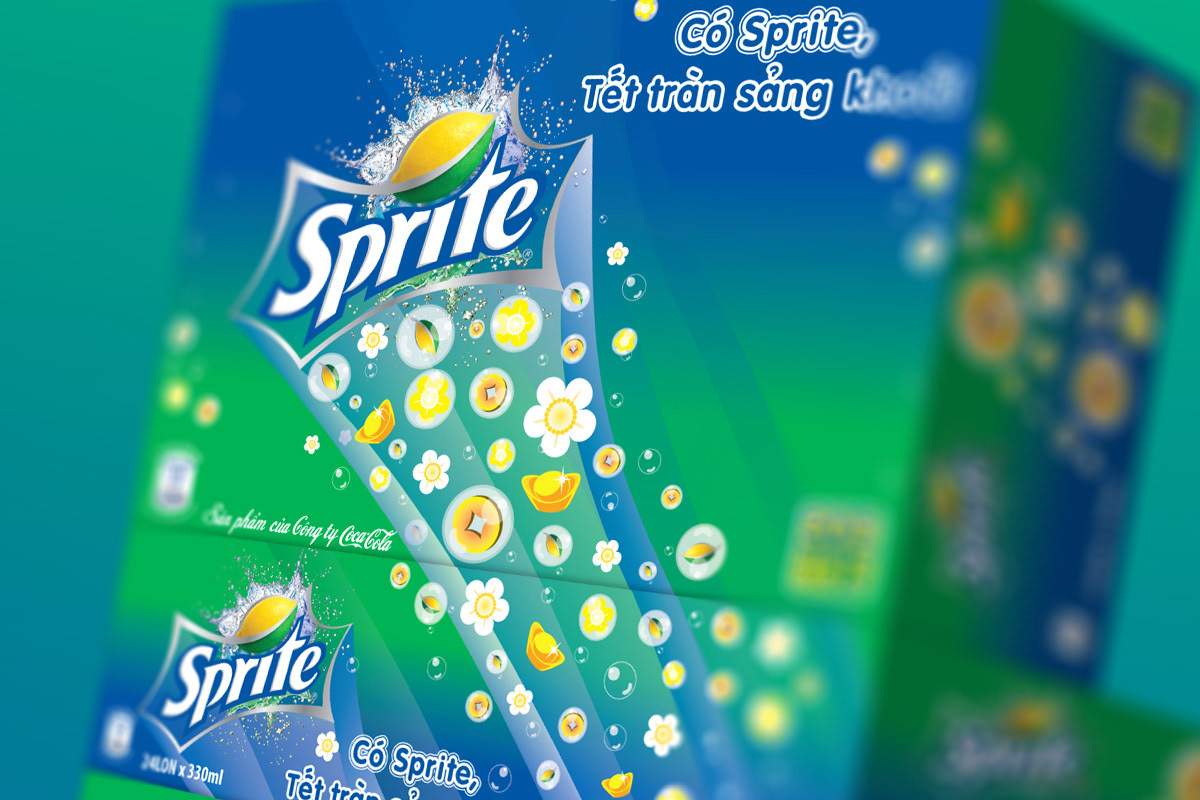 To attract more attention, the visual in front and side created uninterrupted continuous surface. That is truly impossible not to notice in the supermarket.