Vinamilk is the biggest dairy company in Vietnam. The principal activities of the Vinamilk are produce and distribute condensed milk, powdered milk, fresh milk, soya milk, yogurts, ice-cream, cheese, fruit juice, coffee and other products derived from milk. In 2014, Vinamilk launched a new brand name "OZELA", drinking yogurt, which target pre-teens segment. They asked us to design 
new packaging for 3 different flavors: strawberry, orange, mix kiwi & apple and new brand logo design (base on given brand name).
Because the target is pre-teens, we used blaze colors, fun & cool images, while keeping the product be trustworthy for mom
to actually purchase (to reassure them about their kids' choices) or motivate them to buy for themselves at schools' canteen.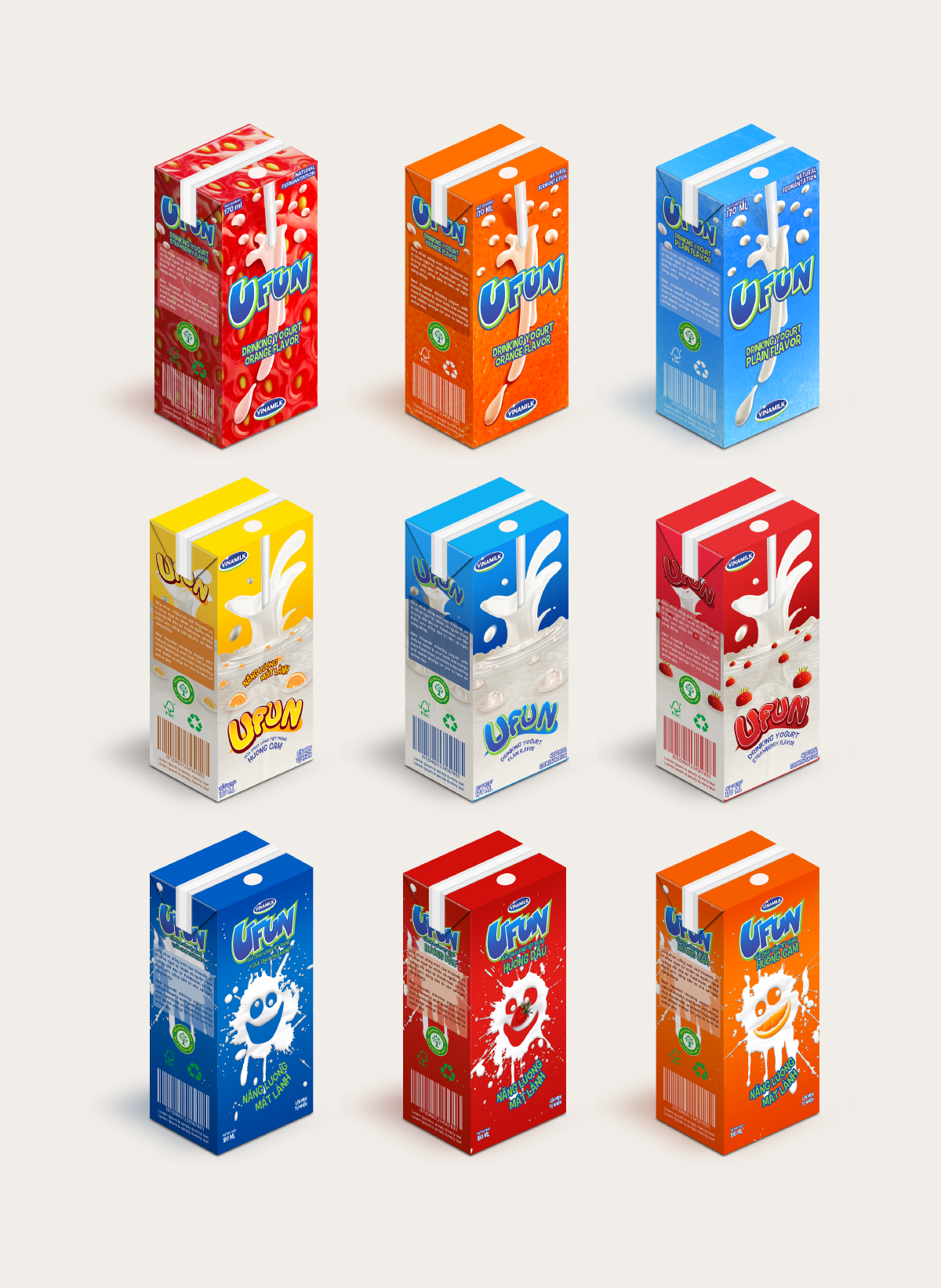 Finally, they chose the last one " SMILEY SPLASH"  and wanted to make it more cute and fun to enhance the message "giving you the refreshing energy for endless fun!" .
In this direction, segments of fruit will make funny faces inside yogurt splashes. Quirky and Child-friendly, the designs are created in CG to look fresh, exciting and happy. With strong background colour-palette, these will stand-out on shelf. Each will be easily identifiable by flavour.